The Map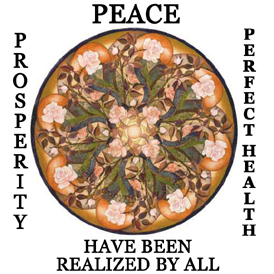 Strength of a Rose, Mandala art by Sugatha,
http://www.flowermandala.com
Want to Manifest Your Dreams
And Heal the Planet at the Same Time?
By landing on this page, you have just stumbled upon
(or consciously manifested if you prefer) The MAP . . .
Manifesting
Affirmation
Process
. . . to a secret buried treasure. The treasure is the immense power within you to create whatever you desire for yourself, your friends and family, and as a participant in a planetary intention for the world.
What would it be like if you and a small group of supportive others were focusing their intent every single day for the manifestation of your highest visions for your life?
Your visions would manifest in a fraction of the time, right?
How would you feel if you were consciously supporting others to realize their greatest dreams and, at the time, creating Peace, Prosperity, and Perfect Health on a global level?
You would be in ecstasy, yes?
How would you like to participate in a worldwide movement of people connecting each and every day with an affirmation of peace, prosperity, and healing for all?
You absolutely would . . . wouldn't you?
This MAP is a group process that will guide you through the most effortless, creative, and joyful path using the power of affirmation and group support to reach your greatest visions and keep you and your group focused on making our world a better place for generations to come. Click here for a free e-report on The MAP—Manifesting Affirmation Process.
Not interested in a group process to begin with? Click here for an e-book on How to Make Affirmation Work!
"My job of 17 years was outsourced to India and I didn't know what to do. I was floundering for months and then I was invited into a MAP group and within four months, I had a lucrative online business. Come visit my eBay store at http://stores.ebay.com/CorinasTreasureChest. I have now been doing The MAP for a year. My health has never been better, my extended family has greater unity than it has enjoyed in many years, and I have healed a previously challenging relationship with my sister. I am so grateful to have found The MAP"
— Corina Villeda, Internet Re-seller.
"My first affirmation was focused on a better working environment. After two weeks of doing The MAP, I was promoted out of the blue, got a beautiful window with a view, and the opportunity to work with some really cool people. All of this was the absolute opposite of my working conditions just two weeks earlier."
— Graciela Perper, Paralegal
"I am grateful for the wonderful personal manifestations from using The MAP for almost a year now, including more than doubling my net income. What I am most excited about, is that I am linking up with people around the world with a common intention of creating Peace, Prosperity, and Perfect Health FOR ALL! And I have developed really close friendships with some of the other members of my MAP group. Thank you for offering me the opportunity serve in a meaningful way!"
— James Purdy, Graphic Artist
This free 7-page simple-to-read-and-implement e-report will give you all the instructions and guidelines for how to create or participate in a MAP group of your own and use the power of affirmation along with the power of group synergy to manifest whatever you want most in your life that is in alignment with your highest purpose.
Click here for a free e-report on The MAP—Manifesting Affirmation Process, and begin now to realize your greatest visions and create the reality that Peace, Prosperity, and Perfect Health have been realized by all.
A word from the author of The MAP:
Blessings to You, Seeker of Inner Treasures!
I was introduced to this process about a year ago from a brilliant man named Michael Natula. I practiced it with a group of 11 others, only one of whom I knew at the beginning. I then named this process The MAP and began forming groups of my own and instantly saw the power in it. Within a short period of time, it occurred to me that this process could catch on very quickly and span the globe. It could be a tool for people to join together in groups and empower each other's dreams and, at the same time, act as a focal point for united intention for global peace and healing.
At first I did not promote the idea beyond a few friends and students, as I wanted to have a clear presentation based on personal experience. As a result of participating in MAP groups and learning the essentials for success, I created this simple e-report with everything one needs to know to start or participate in a MAP group.
As for my personal experience, within the first month of practicing The MAP (even before I named it), I started having a flood of creativity—streams of ideas flowed freely through my consciousness along with an amazing energy that I assumed was there to help me manifest them. Many of these ideas have come to fruition to manifest greater peace, prosperity and health in my life. In fact, the idea for this invitation and presentation of The MAP came from the creative energy (not just the experiencing of the results) that was generated by the daily practice.
I consider myself a creative person by nature, but the amazing thing was that I could instantly see ways of making my new creative ideas come to fruition with very little effort. I instantly resonated to the path that created the greatest effect with the least effort. My life has become filled with a deeper joy. It all begins with the knowledge that each and every day there is a group of loving souls focusing their intention for my highest good and mine for theirs, and that we are all focusing our intention for the good of the planet.
Because you are one of the first to receive this invitation, you will be one of those who will lead the way in this process that will span the globe in the very near future. This is a map to achieving all that we are capable of that is in alignment with divine will—miracles and possibilities beyond what has previously been dreamed of.
And the most beautiful part of all is that it is an interactive group process that allows us to have our highest visions supported by others while we support theirs. We are holding the dreams of our fellow treasure hunters and all sentient beings, including the planet, in our hands as we climb to heights of greater and greater levels of fulfillment, service, and magnificence.
One of the most exciting realities of our time is that more and more people are beginning to get an inkling of what is possible through united intention. The power of affirmation is exponentially magnified when it is done in groups and even more so as a percentage of humanity focusing on the good of all. More and more opportunities are being created by different organizations and leaders for people to join in globally united intentions—praying for peace, meditating for transformation, praying for purification of the waters, etc., etc.
Once a critical mass of people are practicing The MAP and other processes like it, the world will be capable of healing all of the disasters which have been placed before us (or by us), which are here to inspire us to embrace our power and rise to our highest. Please join us and become a leader in the movement of expanding global consciousness by creating or joining a MAP group now and help manifest the reality that:
Peace, Prosperity, and Perfect Health have been realize by all:
Patrick J. Harbula
Director of the Living Purpose Institute and author of The Magic of the Soul: Applying Spiritual Power to Daily Living
Patrick J. Harbula has been a leader and teacher in the human potential movement, meditation trainer, and life coach for over 20 years. He is author of the acclaimed book, The Magic of the Soul: Applying Spiritual Power to Daily Living. Patrick continues to reach hundreds of thousands with his empowering message of soul power and living one's passion through applying life purpose. He appears regularly on radio and TV (including CBS and NBC) around the nation and Canada. He is the Founder/Director of the Living Purpose Institute and President of The Spiritual Unity Movement. He has enjoyed success as a corporate executive for Sage Publications. He has promoted unified worldwide meditation and prayer intention through many past endeavors including Meditation magazine (of which he was the Founding Executive Editor) and organizing and promoting countless events such as Harmonic Convergence, World Healing Day, Peace Sunday, Three Linked Meditation Festivals of Spring, and monthly World Healing Meditation Ceremonies.
Click here for your free e-report on The MAP—Manifesting Affirmation Process, and begin now to create the reality that Peace, Prosperity, and Perfect Health have been realized by all.
For information on Patrick's e-book How to Make Affirmation Work, please click here.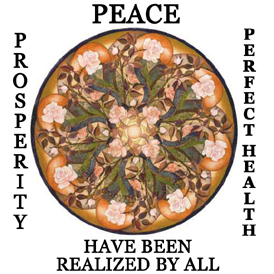 For a complimentary life coaching session.
Call: 805-469-9847
Living Purpose Institute
2593 Young Avenue Thousand Oaks, CA 91360