Telecertification
Would You Like to Become a Certified Life Coach through an Individualized One-On-One Teleseminar Program with Master Coach, Patrick J. Harbula?
Would you enjoy coaching others to realize their greatest goals and dreams as a life coach and become certified while learning from your own home?
A few of the many reasons for adding a life coaching certification through LPI's Individualized Coach Certification Program to your credentials include:
You will be mentored one on one by Master Coach Patrick J. Harbula. No other program offers this kind of hands on training even those costing more than two to four times as much.
Life Coaching is one of the fastest growing home-based businesses in the world and is still in need of practitioners.
You will learn advanced tools for coaching people to realize their dreams through an ongoing coaching program that averages a considerably longer life-cycle than other helping professions such as hypnotherapy and psychotherapy. As long as people have goals, they can continue to benefit from life coaching.
You will have the exciting opportunity to coach people to break through barriers, achieve specific steps, and realize their ultimate goals and dreams–achieving vocational ecstasy.
Being a life coach has phenomenal promotional value: More and more frequently, talk radio, TV, and print media use life coaches as experts to report on various topics of public interest, even more so now than psychologists and therapists. Your instructor/coach, Patrick Harbula, has been on countless radio shows and featured on TV ( including Good Morning America, Inside Edition, NBC, CBS, and UPN news) and in print articles because of his Life Coach status.
To Register NOW, Call Toll Free 866-204-2261 or
click here for the application form.
Continuing Education Credits Available for CA MFCCs & LCSWs
In this certification program, you will learn
to coach clients to achieve their dreams through goal setting and accountability.
the International Coach Federation (IFC) core competencies and ethical standards (this program is not IFC accredited).
to coach "living from the energy of the completed vision."
the LPI formula for life purpose definition and application.
voice dialogue and other techniques to help clients break through emotional and mental blocks.
the power of living from an internal state of joy.
the LPI method of Consciousness Coaching
See full curriculum, schedule, and costs below.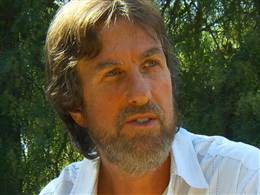 Patrick J. Harbula has been a leader in the human potential movement and life coach for over 20 years. He is the founder of the Living Purpose Institute, author of the acclaimed book, The Magic of the Soul: Applying Spiritual Power to Daily Living, president of The Spiritual Unity Movement, and was trained in spiritual psychology by the late Dr. Vivian King. He has reached hundreds of thousands with his empowering message of applying spiritual power and living life through the passion of life purpose. He was formerly an Executive for Sage Publications, a world-renowned social science publisher and was also founder of Meditation magazine. For complete bio click here.
CURRICULUM
Prerequisite: A minimum of three personal life-coaching sessions.
Certification Program: One two-hour training session per month for 10 months. These two hour sessions will include a short check-in time, learning and reviewing over coaching principles and techniques, and actual supervised coaching sessions with clients.
Because this is a one on one training the curriculum outline below is a guide, and we can custom design this training to fit your specific coaching interests and your personal coaching style.
---
Unit One: The Coaching Model and Core Competencies
Session 1: International Coach Federation (ICF) standards / Ethical guidelines; The Art of Presence
Session 2: Create the vision / Formulate the plan / Take the steps / Live from the energy of the completed vision
---
Unit Two: Life Purpose & Introspection
Session 3: LPI formula for personal life purpose definition as a foundation for coaching
Session 4: Byron Katie work–self inquiry and questioning beliefs
---
Unit Three: Emotional Healing and Breakthrough
Session 5: Voice Dialogue
Session 6: Consciousness coaching
---
Unit Four: Advanced Coaching Skills
Session 7: What is the core quality that wants to come forth from life's experiences
Session 8: Living from the essence of freedom & joy
---
Unit Five: Marketing and Publicity
Session 9: Marketing plan / Vision statement, Mission statement
Session 10: Networking & internet outreach
---
APPRENTICESHIP
Before certification, a minimum of 50 life coaching sessions must be completed (at least 20 minutes each) and documented, which will consist of a combination of sessions you will complete during the teleconference trainings, as assignments to do on your own and a combination of practicing with colleagues and/or sessions with paying clients.
TESTING AND REVIEW
You will take a final written and oral exam at the end of the training. Certification is dependent upon passing this test. In the unlikely event of failing the testing process, recommendations will be made and the testing can be repeated as many times as necessary to pass.
TUITION
Most Life Coach Certification Programs cost $5,000 or more and none offer this degree of one on one training with a master coach.
The cost for this program is $2,860 and includes three prerequisite coaching sessions, and once those are completed, one two-hour coach training session per month for ten months. The enrollment fee is $370 for the first coaching session and last coachg training session and is non-refundable. The remaining two prerequisite coaching sessions are $120 each, and the coach training fee is $250 per month. Or you can pay up front for the entire program for a total of $2,500, which is also non-refundable. Click on the application form below for more registration details. Call or email now for a complimentary life coaching session to experience the Living Purpose Institute coaching system first hand.
To Register NOW, Call Toll Free 866-204-2261 or click here for the application form.
For a complimentary life coaching session.
Call: 805-469-9847
Living Purpose Institute
2593 Young Avenue Thousand Oaks, CA 91360