Telecertification
Would You Like to Become a Certified Life Coach through an Individualized One-On-One Teleseminar Program with Master Coach, Dr. Patrick J. Harbula?
Would you enjoy coaching others to realize their greatest goals and dreams as a life coach and become certified while learning from your own home?
A few of the many reasons for adding a life coaching certification through LPI's Individualized Coach Certification Program to your credentials include:
You will be mentored one on one by Master Coach Dr. Patrick J. Harbula. No other program offers this kind of hands on training even those costing more than two to four times as much. You can receive the training by phone, skype, or in person at the Living Purpose home office in Thousand Oaks CA.
You will learn how to build a successful life coaching practice and secure paying clients even before you complete the course, something that no other certification program can claim.
Life Coaching is one of the fastest growing home-based businesses in the world and is still in need of practitioners.
You will learn advanced tools for coaching people to realize their dreams through an ongoing coaching program that averages a considerably longer life-cycle than other helping professions such as hypnotherapy and psychotherapy. As long as people have goals, they can continue to benefit from life coaching.
You will have the exciting opportunity to coach people to break through barriers, achieve specific steps, and realize their ultimate goals and dreams–achieving vocational ecstasy.
Being a life coach has phenomenal promotional value: More and more frequently, talk radio, TV, and print media use life coaches as experts to report on various topics of public interest, even more so now than psychologists and therapists. Your instructor/coach, Dr. Patrick  J. Harbula, has been on countless radio shows and featured on TV ( including Good Morning America, Inside Edition, NBC, CBS, and UPN news) and in print articles because of his Life Coach status.
To Register NOW, Call (805) 469-9847 or
click here for the application form.
Continuing Education Credits Available for CA MFCCs & LCSWs
---
Having completed the Coaching program through Living Purpose Institute, it has given me the knowledge and confidence to help others using the coaching model, as well as having enhanced my relationship with myself. Before taking this program I had no idea how important it was to know your own blocks and challenges BEFORE you are able to assist others with theirs. I would definitely recommend this coaching program for anyone who is interested in becoming a Certified Life Coach while also improving the relationship you have with yourself. –Dr. Gillian Joseph
---
In this certification program, you will learn
how to build a successful practice and even have paying clients before you complete the course–something that no other coaching program can claim.
to coach clients to achieve their dreams through goal setting and accountability.
the International Coach Federation (IFC) core competencies and ethical standards (this program is not IFC accredited).
to coach "living from the energy of the completed vision."
the LPI formula for life purpose definition and application.
voice dialogue and other techniques to help clients break through emotional and mental blocks.
the power of living from an internal state of joy.
the LPI method of Consciousness Coaching.
See full curriculum, schedule, and costs below.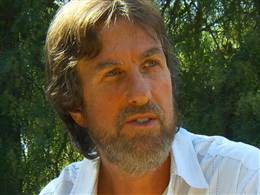 Patrick J. Harbula has been a leader in the human potential movement and life coach for over 20 years. He is the founder of the Living Purpose Institute, author of the acclaimed book, The Magic of the Soul: Applying Spiritual Power to Daily Living and Meditation: A Start Here Guide for  Beginners, president of The Spiritual Unity Movement, and was trained in spiritual psychology by the late Dr. Vivian King. He has reached hundreds of thousands with his empowering message of applying spiritual power and living life through the passion of life purpose. He was formerly an Executive for Sage Publications, a world-renowned social science publisher and was also founder of Meditation Magazine. For complete bio click here.
---
Taking the Living Purpose Institute Life Coaching Certification course was one of the best decisions I've made in my life.  Prior to attending I knew that I had the desire to become a life coach but no way of knowing how to make it happen and little faith in my ability to do it professionally. Patrick changed all of that.  His training not only drastically improved my confidence but also helped me gain my first few clients, even before graduating the course.  I highly recommend to anyone who has a true passion for helping others and feels they would like to do what I feel is one of the most rewarding career fields, to complete this amazing course! — Timothy Wallace
---
CURRICULUM
Prerequisite: A minimum of three personal life-coaching sessions.
Certification Program: One two-hour training session per month for 10 months. These two hour sessions will include a short check-in time, learning and reviewing over coaching principles and techniques, and actual supervised coaching sessions with clients.
Because this is a one on one training the curriculum outline below is a guide, and we can custom design this training to fit your specific coaching interests and your personal coaching style.
---
My time at Living Purpose Institute proved to be a very pivotal moment in my life. Not only does the curriculum have an essential combination of education and practicality, but the nature of what we learn as coaches allows us to see the world in an entirely new light. The wonderful skills and values we are taught enable us with the privilege of bringing the best out of others as well as out of ourselves. The knowledge I was provided at Living Purpose Institute will forever assist me in living a life of more peace, which is something that no one can ever take away. –Greg Audino
---
Unit One: The Coaching Model and Core Competencies
Session 1: International Coach Federation (ICF) standards / Ethical guidelines; The Art of Presence
Session 2: Create the vision / Formulate the plan / Take the steps / Live from the energy of the completed vision
---
Unit Two: Life Purpose & Introspection
Session 3: LPI formula for personal life purpose definition as a foundation for coaching
Session 4: Byron Katie work–self inquiry and questioning beliefs
---
Unit Three: Emotional Healing and Breakthrough
Session 5: Voice Dialogue
Session 6: Consciousness coaching
---
Unit Four: Advanced Coaching Skills
Session 7: What is the core quality that wants to come forth from life's experiences
Session 8: Living from the essence of freedom & joy
---
Unit Five: Marketing and Publicity
Session 9: Marketing plan / Vision statement, Mission statement
Session 10: Networking & internet outreach
---
Life Coaching absolutely changed my life. Patrick opened me up to this new possibility, this concept that I was actually in charge of my life and that I had the power to change it. Coming from the belief that I was controlled by outer circumstances, this seemed impossible and overwhelming. However, over time, my stubborn self finally let go of this outdated belief system and he helped me discover my power and my purpose. I really did already have within me this power to direct my life and create a life I wanted to be living. The road was bumpy at times but with his support and patience things began to change. A wonderful relationship came into my life, I discovered just how transformational Life Coaching is and made it my business to offer this service to others. The Living Purpose Institute really changed my life and I am forever grateful to him and his work. Thank you Patrick for your amazing and consistent support, it has literally transformed my world in so many ways!–Meredith Bowerman
---
APPRENTICESHIP
Before certification, a minimum of 50 life coaching sessions must be completed (at least 20 minutes each) and documented, which will consist of a combination of sessions you will complete during the teleconference trainings, as assignments to do on your own and a combination of practicing with colleagues and/or sessions with paying clients.
TESTING AND REVIEW
You will take a final written and oral exam at the end of the training. Certification is dependent upon passing this test. In the unlikely event of failing the testing process, recommendations will be made and the testing can be repeated as many times as necessary to pass.
TUITION
Most Life Coach Certification Programs cost $5,000 or more and none offer this degree of one on one training with a master coach.
The cost for this program is $2,860 and includes three prerequisite coaching sessions, and once those are completed, one two-hour coach training session per month for ten months. The enrollment fee is $370 for the first coaching session and last coaching training session and is non-refundable. The remaining two prerequisite coaching sessions are $120 each, and the coach training fee is $250 per month. Or you can pay up front for the entire program for a total of $2,500, which is also non-refundable. Click on the application form below for more registration details. Call or email now for a complimentary life coaching session to experience the Living Purpose Institute coaching system first hand.
To Register NOW, Call (805) 469-9847 or click here for the application form.
---

Patrick is not only an inspired coach, he is a wonderful mentor and guide. His guidance helped me unload some of my own baggage and bring more joy into my whole life. Then, he mentored me as he showed me how to help others along their own life path. I appreciate his soul centered wisdom, patience and guidance.
Linda Drevenstedt, RScP, Life, leadership and spiritual coach
---
Living Purpose Institute offers worldwide online support for Life Purpose clarification, Life Coaching, corporate coaching, and motivational speaking. Living Purpose Institute is physically located in Thousand Oaks, Southern California, just North of L.A. (Los Angeles) and offers local support through Life Purpose workshops, Spiritual Retreats, Primal Fire Intensive, Meditation Classes, Shamanic Sweat Lodge Ceremonies, Meditation Groups, Meditation Training, Life Purpose Coaching Services, Coaching certification program, weekly classes, life coaching, corporate coaching, motivational speaking and ceremonial sweat lodge in Los Angeles and Ventura County. Founder and President, Dr. Patrick J. Harbula has been a leader in the human potential movement life coach, and Life Purpose Coach for over 20 years and is author of the acclaimed book The Magic of the Soul and Meditation. Living Purpose Institute locally serves: Thousand Oaks, Ventura County, Los Angeles County, Simi Valley, Agoura, Oxnard, Camarillo, Moorpark, Westlake Village, Newbury Park, Calabasas, San Fernando Valley, Sylmar, Woodland Hills, Topanga Canyon, Malibu, West Hills, Canoga Park, Chatsworth, Reseda, Sherman Oaks, Encino, Granada Hills, Northridge, Mission Hills, North Hills, Sunland, Tujunga, La Canada Flintridge, Glendale, Pasadena, Van Nuys, Burbank, North Hollywood, Hollywood, Universal City, La Canada, La Crescenta, Santa Monica, Venice, Culver City, Beverly Hills, Santa Clarita, newhall, Saugus, Lion Country, Carpenteria, Ojai, Santa Barbara, Casitas, Palmdale, Los Angeles County, San Diego as well as other Southern California locations. LPI offers online and teleseminar services internationally spanning the globe including the major metropolotin areas of New York NY, Chicago Ill, Houston TX Philadelphia PA, Phoenix AZ, San Antonio TX, Dallas TX, San Jose CA, Detroit MI, Indianapolis IN, Jacksonville, FL, San Francisco, CA, Columbus OH, Austin TX, Memphis TN, Baltimore MD, Fort Worth TX, Charlotte NC, El Paso TX, Washington DC, Milwaukee WI, Seattle WA, Boston MA, Denver CO, Louisville-Jefferson County KY, Nashville-Davidson TN, Las Vegas NV, Portland OR, Oklahoma City, OK, Tucson AZ, Albuquerque NM, Long Beach CA, Atlanta GA, Fresno CA, Sacramento CA, Cleveland OH, Kansas City MO, Mesa AR, Virginia Beach VA, Omaha NE, Oakland CA, Miami FL, Tulsa OK, Honolulu HI, Minneapolis MN, Colorado Springs CO, Arlington TX, Wichita KS, St. Louis MO, Raleigh NC, Santa Ana CA, Anaheim CA, Tampa FL, Pittsburgh PA, Cincinnati OH, Toledo OH, Aurora CO, Bakersfield CA, Riverside CA, Stockton CA, Corpus Christi TX, Newark NJ, Buffolo NY, Saint Paul MN, Anchorage AK, Lexington KY, Plano TX, St. Petersburg FL, Jersey City NJ, Glendale AZ, Lincoln NE, Chandler AZ, Henderson NV, Greensboro NC, Norfolk VA, Birmingham AL, Scottsdale AZ, Fort Wayne IN, Baton Rouge LA, Madison WI, Hialeah FL, Chesapeake VA, Garland TX, Orlando FL, Rochester NY, Akron OH, Chula Vista CA, Lubbock TX, Laredo TX, Modesto CA, Durham NC, Reno NV, Fremont CA, Montgomery AL, Glendale CA, Shreveport LA, San Bernardino CA, Spokane WA, Yonkers NY, Arlington CDP VA, Tacoma WA, Huntington Beach CA, Des Moines IA, Grand Rapids MI, Richmond VA, Winston-Salem NC, Irving TX, Boise ID, Mibile AL, Augusta-Richmond County GA, Irvine CA, Columbus GA, Little Rock AR, Oxnard CA, Amarillo TX, Knoxville TN, Newport News VA, Moreno Valley CA, Salt Lake City UT, Jackson MS, Providence RI, North Las Vegas NV, Worcestor MA, Gilbert AZ, Ontario CA, Rancho Cucamongo CA, Santa Clarita CA, Aurora IL, Brownsville TX, Fort Lauderdale FL, Huntsville AL, Oceanside CA, Garden Grove CA, Overland Park KS, Fontana CA, Dayton OH, Tallahassee FL, Vancouver Wa, Chattanooga TN, Pomona CA, Santa Rosa CA, Rockford IL, Springfield MA, Pembroke Pines FL, Springfield MO, Paterson NJ, Corona CA, Salem OR, Salinas CA, Hollywood FL, Hampton VA, Eugene OR, Grand Prairie TX, Kansas City KS, Pasadena CA, Torrance CA, Syracuse NY, Naperville IL, Lakewood CO, Hayward CA, Cape Coral FL, Sioux Falls SD, Bridgeport CT, Peoria AZ, Joliet IL, Alexandria VA, Warren MI, Orange CA, Palmdale CA, Escondido CA, Lancaster CA, Fullerton CA, Port ST. Lucie FL, Fayetteville NC, Mesquite TX, Sunnyvale CA, Coral Springs FL, Savannah GA, Sterling Heights MI, Fort Collins CO, Elizabeth NJ, New Haven CT, Hartford CT, Thousand Oaks CA, McAllen TX, Concord CA, Cedar Rapids IA, El Monte CA, Topeka KS, Waco TX, Stamford CT, Carrollton TX, and Flint MI, Vallejo CA.
For a complimentary life coaching session.
Call: 805-469-9847
Living Purpose Institute
2593 Young Avenue Thousand Oaks, CA 91360