New Thought Speaker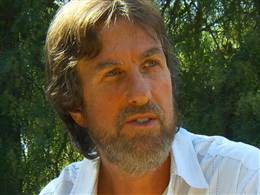 Patrick Harbula is available for speaking at New Thought Centers and Churches. He offers his services at greatly reduced rates, as described below (for comparison, see corporate speaking rates at Motivational Speaker), out of his gratitude for the stellar reception to his book The Magic of the Soul by New Thought Institutions. The book has been used for several years now by International Centers for Spiritual Living and is currently on its sixth printing.
Patrick Harbula's appearance at our Center was a phenomenal success. It was the largest turnout and MOST PROFITABLE we have had for a workshop since I have been the minister here. We had standing room only for the Sunday service and 78 participants in the paid workshop. Patrick also dropped in and co-facilitated the class we were doing on his book The Magic of the Soul, and the students raved about the experience. Patrick's office secured a lot of publicity on their own including a national radio show that brought many new people to the center. Six months later people are still talking about their experiences with Patrick.
Reverend Patrick Cameron, Center for Spiritual Awareness, Edmonton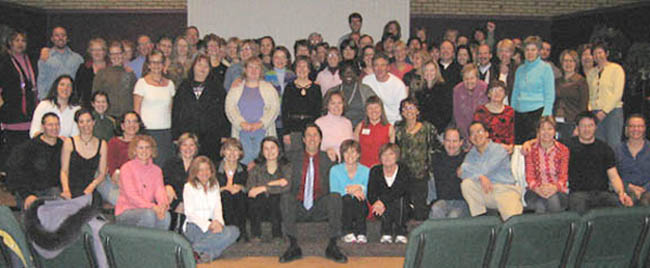 Live Your Passion Workshop Edmonton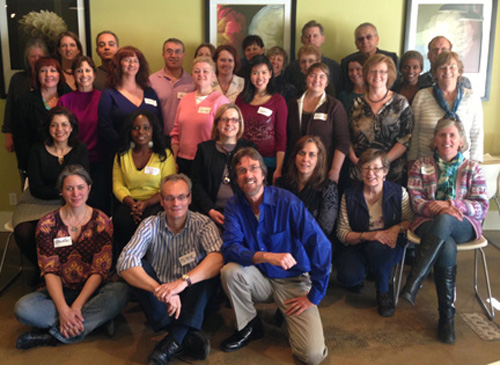 Busting Loose from the Money Game Workshop, Calgary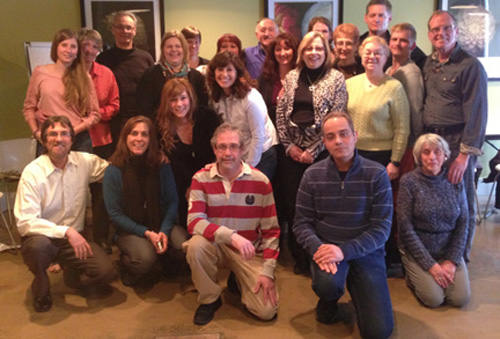 Emotional Breakthrough Workshop, Calgary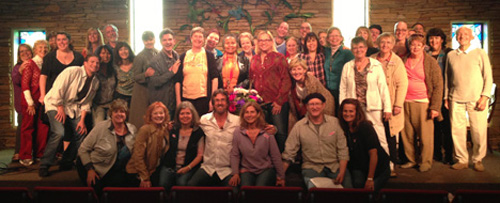 North Hollywood RS Practitioner Retreat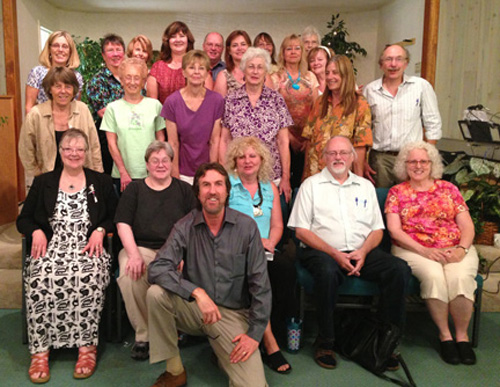 Busting Loose from the Money Game Workshop, Grant's Pass OR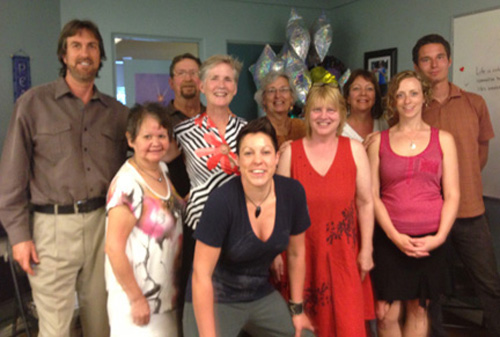 Live Your Passion Workshop, Kamloops BC Canada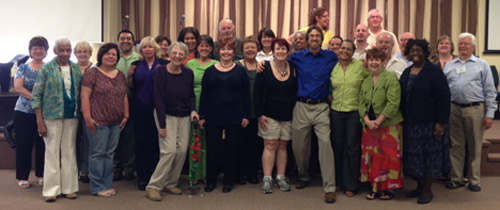 Live Your Passion Workshop, Las Vegas NV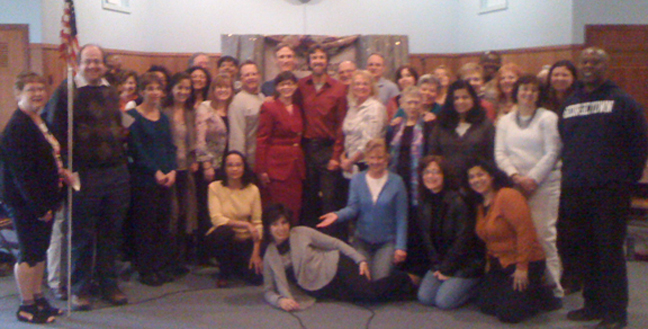 Live Your Passion Workshop Princeton
We had Patrick Harbula at the Center for Spiritual Living Princeton, and my community loved him and his workshop. He spoke at my service, and he was warm and welcoming. His workshop later that day was extremely well attended and financially very profitable! In his workshop, he focused on one's Divine Purpose and gave wonderful tools for everyone to continue working on their purpose and goal-setting. Patrick is also VERY generous. I am offering the former ICSL accredited course, Magic of the Soul, using Patrick's book and curriculum next term, and his workshop was a great kick-off for that class. I may have to add an additional class (for the first time) because the interest in that class is so strong. In short, I highly recommend Patrick to come to you, both as a speaker, workshop facilitator, and a wonderful colleague. He is a dear man and friend.
Rev. Dr. Karen Kushner, Senior Minister, Center for Spiritual Living Princeton
For more photos click here.
The response to The Magic of the Soul has been phenomenal and includes many testimonials like the one below from Dr. Candice Beckett. It is especially effective to have Patrick appear in conjunction with teaching "The Magic of the Soul Curriculum available from the CSL offices.
I was so excited when I first heard that Patrick Harbula had given his consent for ICSL to use The Magic of the Soul as part of our 200 series for Science of Mind classes. I found the curriculum well suited to bring out the best in a group. It is inspiring and fun for both teacher and students. My class particularly appreciated the guided exercises on the accompanying CD.
Dr. Candice Becket, Previous President Centers for Spiritual Living
Patrick Harbula was a delight to have at our Center. A total professional but with the graces that go beyond the requirement. He created rapport with my congregation the moment he opened his mouth. His teaching was clear and my congregation responded beautifully to him, his workshop and his Sunday lesson. Great reviews did come from his workshop. Thank you Patrick for the work that you are doing. And to the field, inviting this man in to your Center is a great idea. Patrick has a beautiful consciousness and is a man of Principle and demonstration.
Michelle Wadleigh, Spiritual Director, Center for Spiritual Living North Jersey
We had the Rev. Patrick Harbula at our Center last month for his workshop "Busting Loose From The Money Game". He did a NorthEast tour and taught at several Centers in the area. It was a great event. Patrick is clear, authentic, inspiring and open hearted. He brought something fresh and new and yet, deeply steeped in our teaching. I felt inspired by his presentation. I highly recommend him for an event at your centers.
Rev. Frankie Timmers, Senior Minister, Center for Spiritual Living Morristown

Live Your Passion Workshop Concordia
Patrick brings a unique energy to his presentations, workshops, and meditations, and I always receive the highest praise from our misters, practitioners, and congregants. Patrick has a certain magnetism that inspires and draws people to receive the wisdom gained from his vast experience in metaphysical studies, the ministry, and corporate success. His Busting Loose from the Money Game class last year was the second largest class we had for the year at our Center. I heartily endorse him for any spiritual community looking to create a positive spiritual experience for its members.
Dr. Jim Lockard, Director Center for Spritual Living, Simi Valley and author of Sacred Thinking.
. . . . I have had the opportunity to see the benefits of his work when he has presented his seminars at OneSpirit Center for Conscious Living on several occasions. . . . Patrick has a rich background of training in New Thought, meditation, spiritual psychology, and corporate success. I consider him to be a selfless mystic who extends himself from his heart. By my observation, that's Patrick's strongest quality—he has the ability to open people's hearts at a deep and most authentic level. His lectures are strongly based on New Thought principles and his workshops are a place where healings happen. I am honored to know Patrick, consider him a friend, and am especially pleased to be one of the facilitators in the Life Coaching Certification Program through his organization, The Living Purpose Institute.
Dr. Dennis Merritt Jones, Previously Director of the Simi Valley Center for Conscious Living and author of Speaking Religious Science, The Art of Being and The Art of Uncertainty.
ARRANGEMENTS
Patrick speaks at services for the customary honorarium ($200 minimum when traveling) and the customary workshop split of the particular institution plus traveling expenses. In the case of multiple appearances, the traveling expenses will be split by the sponsoring institutions. This is a significant discount from his corporate speaking fees which you can view at corporate speaking.
WORKSHOPS
The workshop Patrick Harbula most commonly presents is Live Your Passion: Life Purpose Here and Now! In this workshop Patrick guides participants to clarify their life purpose and create strategies for applying it to realize success in every area of life–to live their passion! It can be offered as a three day, all-day, or even a 3 or 4 hour workshop after a Sunday Service.
Patrick also offers workshops on Radical Gratitude: An Entrance Into the Sacred, Demonstrating the Dream, Deepening the Spiritual Path, Emotional Breakthrough, and Deep Meditation. If you choose The Magic of the Soul and the accompanying workbook as curriculum for your center, Patrick can come and do a special Magic of the Soul Workshop prior to the unit to inspire participation in the class. Patrick can also offer a more advanced workshop for Coaching Life Purpose, for ministers, practitioners, and other helping professionals interested in learning his unique life purpose coaching formula
CREDENTIALS
Patrick has presented at most RSI and UCORS and many Unity and Independent new thought centers throughout the U.S. and Canada. He was a featured presenter at the 2006 RSI Asilomar Conference. He has also presented at the UCORS Gathering of Ministers, the Southern California Joint Practitioner's Conference, the Association for Global New Thought (AGNT) conference, and the Associated New Thought Network (ANTN) conference, and the Oneness Gathering and Magnificent Me Conference in Canada.
Patrick is also a sought-after presenter on the corporate speaker circuit, and he has also been a sold-out speaker at Whole LIfe, Conscious Living, Body Mind Spirit, and Holistic Living expos dating back into the 1980s.
If you are sponsoring an event for Patrick, please click on this link for promotional hints to create a great turn out and bring new people to your institution.
Please click on the link for a complete bio on Rev. Patrick J. Harbula.
For a complimentary life coaching session.
Call: 805-469-9847
Living Purpose Institute
2593 Young Avenue Thousand Oaks, CA 91360