Live Your Passion: Life Purpose Workshop
Live Your Passion Life Purpose in Career will teach you how to
Infuse your life with the energy of your life purpose–What you love to do that contributes to a better world.
Understand how what was missing in your childhood relates to your life mission and can lead to your greatest success.
Use spiritual principles and practical business strategies to create phenomenal success in your ideal career.
Break through all barriers to creating and succeeding at your dream.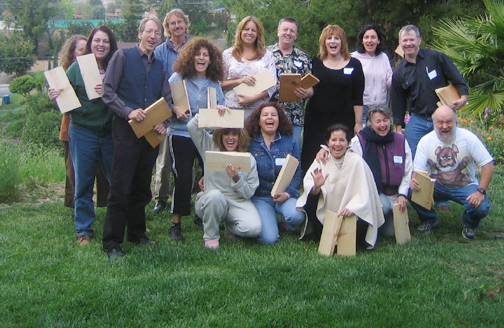 Now available as a teleseminar program or live on-site training in Thousand Oaks and mini-seminars in other locations.
---
Live Your Passion!!!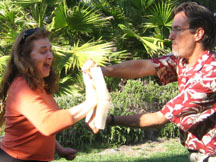 There is no more powerful adventure than the discovery and application of Life Purpose. This training has transformed people's lives, some of them literally overnight. There is no more blissful experience than creating phenomenal success through what we love to do that makes the world a better place. The promise of such a magnificent existence will also bring up our greatest demons. This training promises to break through all barriers to success at the highest level. (See testimonials below.)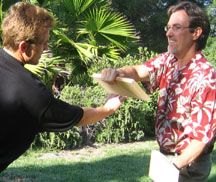 Graduates of the Life Purpose in Career training also enjoy the benefits of being part of the Life Purpose Network, which includes monthly follow-up meetings, low-cost promotional opportunities, and ongoing support to continue enhancing Life Purpose and ideal career success.
---
As a direct result of Live Your Passion and Patrick's coaching, I just won an EN Sound Music Award for best inspirational song for "Healer of Hearts", and I am on the verge of a recording contract. I am in ecstasy!

— Roz Esposito, Singer/Songwriter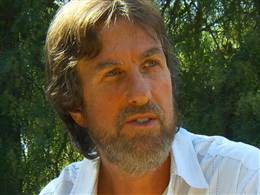 Facilitator: Patrick J. Harbula
Patrick J. Harbula is a Certified Life Coach trained in spiritual psychology and has been a meditation trainer and spiritual teacher for over 20 years. Patrick enjoyed phenomenal success in the corporate world as Director for Sage Publications, a world-renowned academic publisher specializing in social sciences. He managed over 75 people and trained managers in how to empower employees while creating success for the company. He also founded and published Meditation magazine from 1985 to 1992. Patrick is author of the acclaimed book, The Magic of the Soul: Applying Spiritual Power to Daily Living.
For more information on Patrick click here.
Because of Patrick's Live Your Passion, my practice exploded and I literally don't have enough time to take all the money to the bank! I have realized my five-year financial goals in only 8 months! I am amazed!

— Victoria Cobb, Massage Therapist and Qi Gong/Tai Chi Instructor
---
Below are additional testimonials from just a few of the thousands of people who have benefited from Live Your Passion: Life Purpose in Career.
My shamanic ceremonial business (classes, sweat lodges) has doubled since Live Your Passion changed my life. My ceremonies are scheduled to be aired on two TV shows. The results are phenomenal!

— Starflyer (Lyn Hopkins)
Learning that what was missing in my childhood is a gift that contributes to my life purpose, helped me identify how to change some of my patterns. I got my money's worth by lunchtime!

–Ted Kalal, Reliability Engineer and Author of Improving Product Reliability
A valuable day of focus and encouragement. Since the training, my position at the job I already loved has completely shifted to come into alignment with my clearer sense of purpose.

— Molly Rockey, Nationwide Director of Volunteer Services, ALS Foundation
My long-time dream of owning a healing center is manifesting because of the seminar. It went from fantasy to reality. And I learned how my current job is a stepping stone to my vision.

— Deirdre Pasky Real Estate Agent for Purposeful Living
Patrick Harbula's Life Purpose in Career Workshop changed my life. Once I applied Patrick's simple but powerful principles to my daily life and business adventures, my entire world prospered.

— Rirchard Blaire, Sound Mixer and Musician
I was unemployed and without one call on my resume in 2 YEARS and then was hired into a great job 1 week after the workshop!

— Ronny Treibatch, Medical Sales Representative
Very eloquent and loving facilitators! What a fabulous way to see the future and to explore creative options. A wonderful, spiritual, and practical experience!
Through the training and the monthly network meetings, I realized and achieved my goal of working without stress. It has been a healing.

— Reverend Marilyn Miller, Minister, Seminar Leader, and Coach
I had been working on discovering what is blocking me. What I couldn't do on my own in several months was done in an instant. Amazing. Thank you, thank you, thank you!

–- Ava Coye, Office Manager
The training made me realize that my dream of being an actress could come true. I have done 2 commercials and have complete confidence that my new career is taking off.

— Yahaira Love, Actress
Very powerful! Patrick gives a lot of support. I enjoyed it all . . . an awesome experience!

— Olga Mora, Secretary and Future Healing Arts Practitioner
Excellent! Helped me to really dig deep and figure out what my purpose in life is . . . which was different than I had thought.

— Connie Richards, Nurse
A wonderful, safe, loving experience to enable you to break through!

— Joe Peters, Handyman.
It increased the awareness of my heart's passion and my determination to fulfill it. I love the idea of the ongoing network, of working outside my circle with like-minded people and facilitators who encourage digging and unlimited thinking. Thanks!

–Karen Solomon, Philanthropist
Come and join us in the magical journey toward living your wildest dreams!
For a complimentary life coaching session.
Call: 805-469-9847
Living Purpose Institute
2593 Young Avenue Thousand Oaks, CA 91360