Live Your Passion!!!
From Director's Table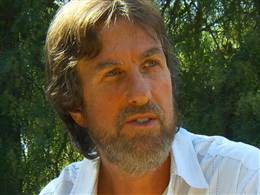 Welcome to Living Purpose Institute. We are dedicated to aid you in the fulfillment of your dreams through Life Purpose Coaching, corporate coaching, career direction, coach certification, and coach certification teleconference program as a life purpose coach offering Life Purpose Coaching Services, Shamanic Studies, and Sacred Sweat Lodge Ceremonies. We honor you for your intention to offer your magnificence to the world.
Your Highest Visions Will Be fulfilled!
Patrick J. Harbula
Clarify your Life Purpose in 5 minutes
Take 5 to 10 minutes to answer two questions and instantly clarify your life purpose and receive a free life purpose definition. The Live Your PassionTM formula below, developed by Patrick J. Harbula and taught through the Living Purpose Institute, will instantly help you clarify your life purpose and use it to create your highest fulfillment and actualize your greatest visions. Continue reading →
Coach Certification Program
Would You Like to Become a Certified Life Coach? Click here to become a Certified Life Coach through a teleseminar program and learn from your own home. Continuing Education Credits Available for CA MFCCs & LCSWs For more information on … Continue reading →