Coach Certification
Would You Like to Become a Certified Life Coach through on-site training in Southern California?
This program is currently not available, but please see our other option:
http://livingpurposeinstitute.com/telecertification/
Continuing Education Credits Available for CA MFCCs & LCSWs
A few of the many reasons for adding a life coaching certification through LPI to your credentials include:
Life Coaching is one of the fastest growing home-based businesses in the world and is still in need practitioners.
You will learn advanced tools for coaching people to realize their dreams through an ongoing coaching program that averages a considerably longer life-cycle than other helping professions.
You will be have the exciting opportunity to coach people to break through barriers, achieve specific steps, and realize their ultimate goals and dreams–achieving vocational ecstasy.
Being a life coach has phenomenal promotional value: More and more frequently, talk radio, TV, and print media use life coaches as experts to report on various topics of public interest, even more so now than psychologists and therapists. Your instructor/coach, Dr. Patrick J. Harbula, has been on countless radio shows and featured on TV (including NBC and CBS news) and in print articles, because of his life coach status.
Life Coaching Certification Programs generally run from $5,000 up to $10,000 or more. LPI's 8-month on-site certification program is one of the best program available and is also one of the most reasonable at $2,200.
In this certification program, you will learn
to coach clients to achieve their dreams through goal setting and accountability
the International Coach Federation (IFC) core competencies and ethical standards
to coach "living from the energy of the completed vision"
the LPI formula for life purpose clarification and actualization
the essential "do's and don'ts" in the coaching profession
advanced tools and techniques for successful coaching
marketing your coaching business and coaching others to marketing success
For a printable flyer of this program, please click here.
See below for complete description of curriculum for the Southern California Life Coaching Certification Program.
For more information on the benefits of life coaching, please visit Life Coaching.
FACILITATORS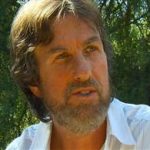 Patrick J. Harbula has been a leader in the human potential movement for over 30 years. He is the founder of the Living Purpose Institute, author of the acclaimed book, The Magic of the Soul: Applying Spiritual Power to Daily Living and Meditation: The Simple and Practical Way, president of The Spiritual Unity Movement, and was trained in spiritual psychology by the late Dr. Vivian King. He has reached hundreds of thousands with his empowering message of applying spiritual power and living life through the passion of life purpose. He was formerly a Director for Sage Publications, a world-renowned social science publisher and was also the founder of Meditation magazine.
---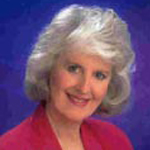 Marilyn Miller has been helping people activate new careers for 30 years. She is the founder of Evergreen Retreat Center near Camarillo where she holds events on Energy Medicine, Organic Cash Flow and Rites of Passage. She is a Religious Science Minister, interfaith advocate and author of "America's Holidays & Heroes." She was the Executive Director of the Theatre School and California Institute of the Arts and owner of a management consulting firm that served organizations such as Xerox and State Farm Insurance. She is the Founder of the Women of Vision and Action Leadership Institute.
---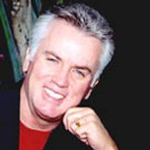 Dennis Merritt Jones' influence has for over twenty years reached countless thousands, not only as the Founder and Spiritual Director of OneSpirit Center for Conscious Living in Simi Valley, CA., but as a best selling New Thought author of the classic How to Speak Religious Science, and now through his latest book release The Art of Being, 101 Ways to Practice Purpose in Your Life. His contagious voice of inspiration also reaches thousands through his weekly television program ONE POWER (seen around the world at www.wisdomteachers.com) and radio appearances. He holds a Doctorate of Divinity, a Doctorate of Religious Science and degrees in marketing and music. The crown support of Dr. D's accomplishments is his best friend, spiritual partner, and wife, Diane, who shares equally his vision of empowering each one to be the One who makes the difference.
---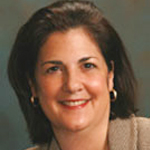 Susan Curtis is a personal marketing and career consultant. She specializes in transforming her client's strengths into marketing success. She is the founder of ProSearch Executive Recruiting and has helped hundreds of individuals reach and exceed their career goals. She is also the founding publisher of The Balancing Act Magazine, and Mobile Office Magazine. She has 25+ years of leadership experience in publishing, marketing, and promotion.
REQUIRED TRAINING
The sessions below are a total of 10 all-day seminars and 10 half-day trainings.
Live Your Passion: Life Purpose in Career (accredited toward coaching certification)
Facilitator: Dr. Patrick J. Harbula
Description: Basic life purpose training for personal clarity and direction and introduction to the Live Your Passion Method for Life Purpose Coaching. This seminar will help you clarify and embrace your life purpose, apply it to increase the quality of your life here and now, and create direction to manifest your dream career.
Emotional Breakthrough
Description: This seminar emphasizes a process from spiritual psychology called dis-identification. Through this process, you will develop strategies for healthy expression of emotions and learn to direct feelings to empower your goals. These techniques will be essential in helping people to break through their emotional blocks to success and inspire them to realize their unique magnificence.
Choosing and Actualizing the Right Career
Facilitator: Reverend Marilyn Miller
Description: Making the right career choice is about marrying your gifts and talents with money making opportunities. Come enjoy exploring options and discover how to select the best choice for you right now. Focus on your dream career, ideal work style, and preferred daily schedule.
Millionaire Marketing Strategies on a Budget
Facilitator: Susan J. Curtis
Description: You can work at what you love and transform it into a successful career when you use winning marketing strategies. Discover how to use your unique talents to reach and attract your target market. Learn how to identify your clients, develop partnerships, and build a thriving business—as well as lead your clients to use the same techniques for growth. Click Here for a printable flyer on this workshop.
Prosperity Principles for Life Purpose
Facilitator: Dr. Dennis Merritt Jones
Description: Have you wondered why it is that some people prosper greatly while others do not? In this workshop we will explore the hidden mystery around the amazing prosperity principles that lie before our very eyes, simply awaiting our opening to it. In short, the gift has already been given…it is ours but to accept it. Be one of those who prospers greatly by learning the Prosperity Principles for Life Purpose.
Click Here for a beautiful, printable flyer on this workshop.
Life Purpose Coaching
Facilitator: Dr. Patrick J. Harbula
Description: This four Saturday training will focus on learning and applying the Live Your Passion Method of Life Purpose Coaching and to further integrate the coaching techniques learned in the above coaching seminars. Advanced coaching techniques from spiritual psychology will be learned and practiced.
For a printable flyer of this program, please click here.
CERTIFICATION
Certification is contingent upon completing the required curriculum, an internship program, and the testing and interview process. Upon completion of these requirements, a certificate of completion will be awarded with the right to practice Life Purpose Coaching as a CLC. Then you can begin using this unique formula to transform and empower others to live their passion!
There is no guarantee of job placement, but there is an increasing demand for life coaches through this program as well as the expanding need within our society for qualified facilitators to assist the growing population of people desiring to live their passion. You will be able set you own fees and run your own business. There will also be opportunities for some to become part of the Life Purpose training staff.
Below are the required seminars to attend. There is no prescribed order in which each all-day workshop may be taken, except that Life Purpose in Career must be taken first and the Life Purpose Coaching must be taken last. We honor you for your commitment to empower others with your intention to fulfill your Life Purpose.
APPRENTICESHIP
Before certification, a minimum of 50 life purpose coaching sessions must be completed (at least 20 minutes each), which will consist of a combination of first, practicing with friends, family, and others to whom you may offer the free service, and phone consultations with people responding to Live Your Passion promotion who wish to receive free consultations.
TESTING AND REVIEW
You will be administered a written and verbal test at the end of the training as well as an interview with the Life Purpose Training Staff. Certification is dependent upon passing these tests. In the unlikely event of failing the testing process, recommendations will be made and the testing can be repeated as many times as necessary to pass.
For more information on Dr. Patrick J. Harbula clicks here.
COST
Life Coaching Certification Programs generally run from $5,000 up to $10,000 or more.
LPI's 10-month onsite certification program is one of the best programs available and is also one of the most reasonable at $2,200.
Monthly payment plans are available.
To register and pay online, click here. You must also fill out the application and print and send by mail or insert an electronic signature to the MS Word document available through this link, click here and return by as an email attachment.
For more information on the benefits of life coaching, please visit Life Coaching.
Come and join us in empowering others to Live Their Passion!
For more information call:
805-469-9847
Would you like to become a certified life coach while learning at home through the Life Coach Certification Teleseminar Program?
For a complimentary life coaching session.
Call: 805-469-9847
Living Purpose Institute
2593 Young Avenue Thousand Oaks, CA 91360